Info for Contributors
In addition to the general information, here is some information for speakers and contributors:
Registration and Fees
Please register via the registration page. The form will have specific questions for Contributors to the conference, too.
Technical Details & ICT
See page "Travel and Venue" for location details and accessibility information.
WLAN is available throughout the premises. You can either use the EDUROAM network or connect yourself to UU visitor network without prior registration.
Presentations of Papers and 5-Minutes-of-Experience Talks
The computers at Utrecht University run on Windows 7 and have the MS Office Suite 2010 installed. You can either bring your presentation on a USB-Stick or connect your laptop to the beamer. If you use a Mac, please do not forget the adapter!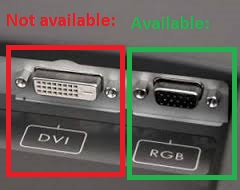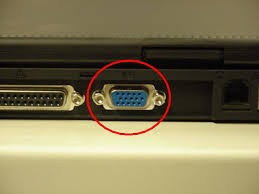 The connection to the beamer is via a VGA/RGB-cable (see photos), thus not via HDMI or DVI. The computers also have sound.
If you present on Thursday afternoon at Parnassos Cultural center, we have a beamer and a laptop (PC) available. This beamer also has the "old" VGA/RGB connection.
Please bring a suitable adapter if you wish to use your own computer for presentation.
Poster Presentations
All posters will be presented during the conference fair on Wednesday, 30 August (17:00-20:00).
We have organized poster standards for the poster presentation. The maximum format that these stands can accommodate is A1 landscape/horizontal or A0 portrait/vertical.
Demonstrations / Performances
The demonstrations will be presented during the conference fair on Wednesday, 30 August (17:00-20:00).
If you need anything that you did not specify in the registration form, please contact us. If you need special technical equipment, additional time for setting things up, assistance before or during the performance or anything else, please let us know by 1 August 2017.
Abstracts, Biographical Information and Contact details
The definite version of the abstract and biographical information should  be submitted via the registration form. This abstract and bio will be published on the conference website and the book of abstract. It would be great if you could provide us with an illustration! Your contact details will only be included in the book of abstract if you agree; please tick that box in the registration form
Publication of Conference Proceedings
We are planning to publish a selection of the conference contributions in an edited volume. We will inform you about this at the conference.
(Partial) Compensation of Travel Costs
Participants who were granted (partial) compensation of travel costs need to keep all receipts. We cannot offer advance payments but only reimburse travel costs. In order to get your expenses reimbursed, you should complete and submit an expense claims form. The form must be accompanied by an original receipt or a digital scan thereof.