Events
11 - 13 January 2018
Exeter, UK
Workshop 4 "Evaluating the Project & Setting the Agenda"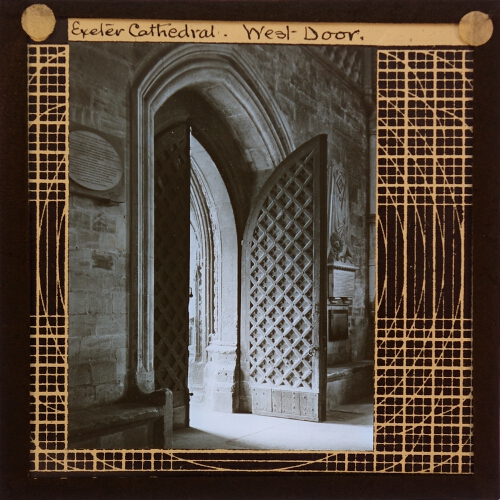 In the last workshop of our series, we will look back on the achievements of the projects and the lessons we learned in the course of the year of cooperation.
We will also look forward and set the research agenda and prioritize tasks for future research into magic lanterns, slides, their preservation and the contexts of their use. We will also discuss how we can maintain the network of artists, researchers, archivists and curators which A Million Pictures brought together for cultural heritage research.
The workshop is open to interested stakeholders; more information on the programme will follow.
Image: Exeter Cathedral, West Door. Courtesy Royal Albert Memorial Museum. Image taken from Lucerna – The Magic Lantern Web Resource.