Publications
Article: Beyond and with the object. Assessing the dissemination range of lantern slides and their imagery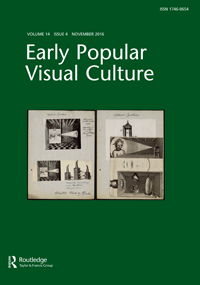 Sarah Dellmann from the Team Utrecht has published the article "Beyond and with the object: assessing the dissemination range of lantern slides and their imagery" in Early Popular Visual Culture (14): 4, pp 340-358.
In her article, Sarah Dellmann considers the various practical difficulties surrounding material research that begins with archival objects – in her case: with lantern slides. She explores the relationship between institutional practices and her own research, before opening the debate towards issues concerning documentation and large data sets, considering the connections between historical research, collections management and the dissemination opportunities for large (and often neglected) collections of objects.
The article is published in the special issue Objects, Archives and Collections, edited by Paul S. Moore and Phillip Roberts.