Events
11 - 13 January 2018
Exeter, UK
Workshop 4 "Evaluating the Project & Setting the Agenda"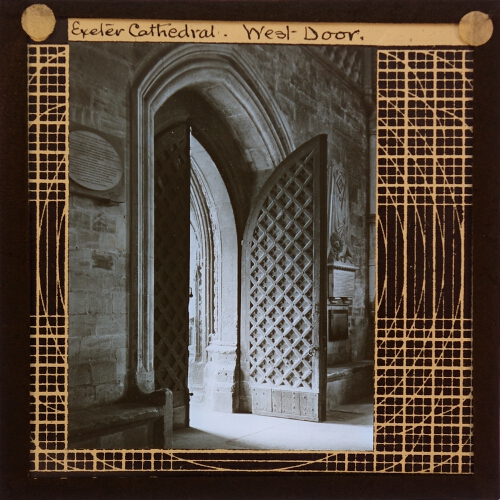 In the last workshop of our series, we will look back on the achievements of the projects and the lessons we learned in the course of the year of cooperation.
We will also look forward and set the research agenda and prioritize tasks for future research into magic lanterns, slides, their preservation and the contexts of their use. We will also discuss how we can maintain the network of artists, researchers, archivists and curators which A Million Pictures brought together for cultural heritage research.
Everyone is welcome to join us for discussions and presentations on all aspects of lantern slide use in educational contexts, plus reflections from the project teams and thoughts on how we should build on the excellent progress made in the course of the project. There is no charge for attendance, and the evening events are included for workshop participants, but if you are interested please register your attendance with us by 31 October 2017 so we can plan the catering and other arrangements.
If you would like to join us, or have any questions (including travel, accommodation etc.) please contact Richard Crangle (r.crangle@googlemail.com) or Joe Kember (j.e.kember@exeter.ac.uk). Read the notes of the workshop (PDF) by Gillian Moore.
Programme
download the detailed programme as PDF (version 10 December 2017)
The outline plan is:
Thursday 11 January
— 13.00-17.00 presentations and panel discussions
— 18.00 – evening reception, performance, dinner
Friday 12 January
— 09.00-17.00 presentations and panel discussions
— 18.30, buffet dinner
— 20.00 magic lantern spectacle at local theatre (also open to the public).
Saturday 13 January
— 10.00-12.00 research team assembly
The venues will be the Royal Albert Memorial Museum, the Barnfield Theatre and the Devon and Exeter Institution, to all of whom we are very grateful for their generous help and support.
Image: Exeter Cathedral, West Door. Courtesy Royal Albert Memorial Museum. Image taken from Lucerna – The Magic Lantern Web Resource.